Water Supply System
Water Pipe Deterioration
As the building age increases, dirt and slime can accumulate inside the water supply pipe. Unlike the water tank or the drainage pipe, the water supply pipe is not cleaned nor inspected on a regular basis.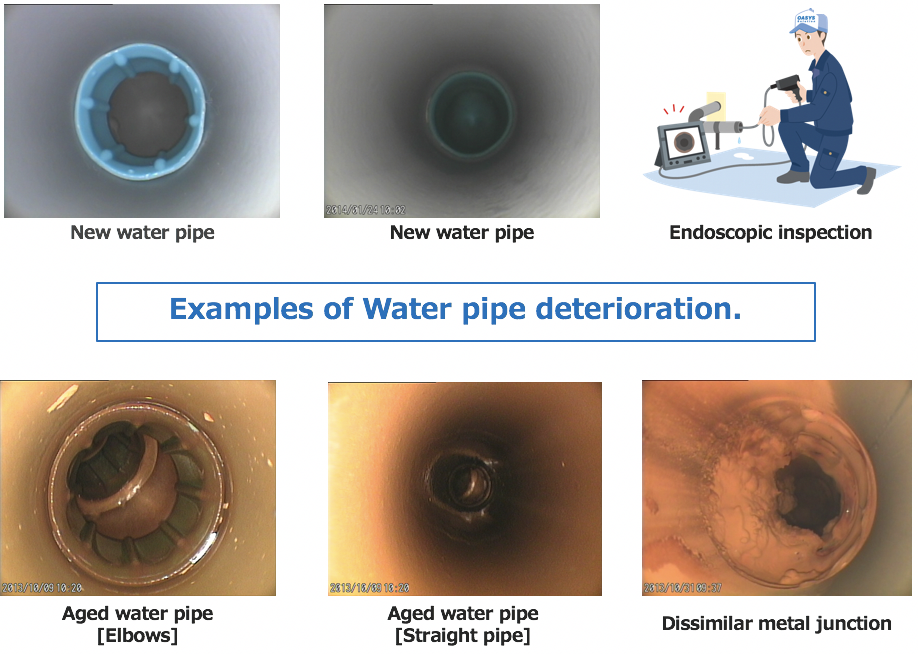 Transition of Water Pipe Material
Deterioration condition varies greatly on the water pipe material.
Water pipe materials

Endoscopic photos

Blade Hose Deterioration
The emission of green//white/transparent matter is a common faucet problem. Deterioration of "thermoplastic elastomer", the rubber used for the faucet blade hose, is the main factor for such problems.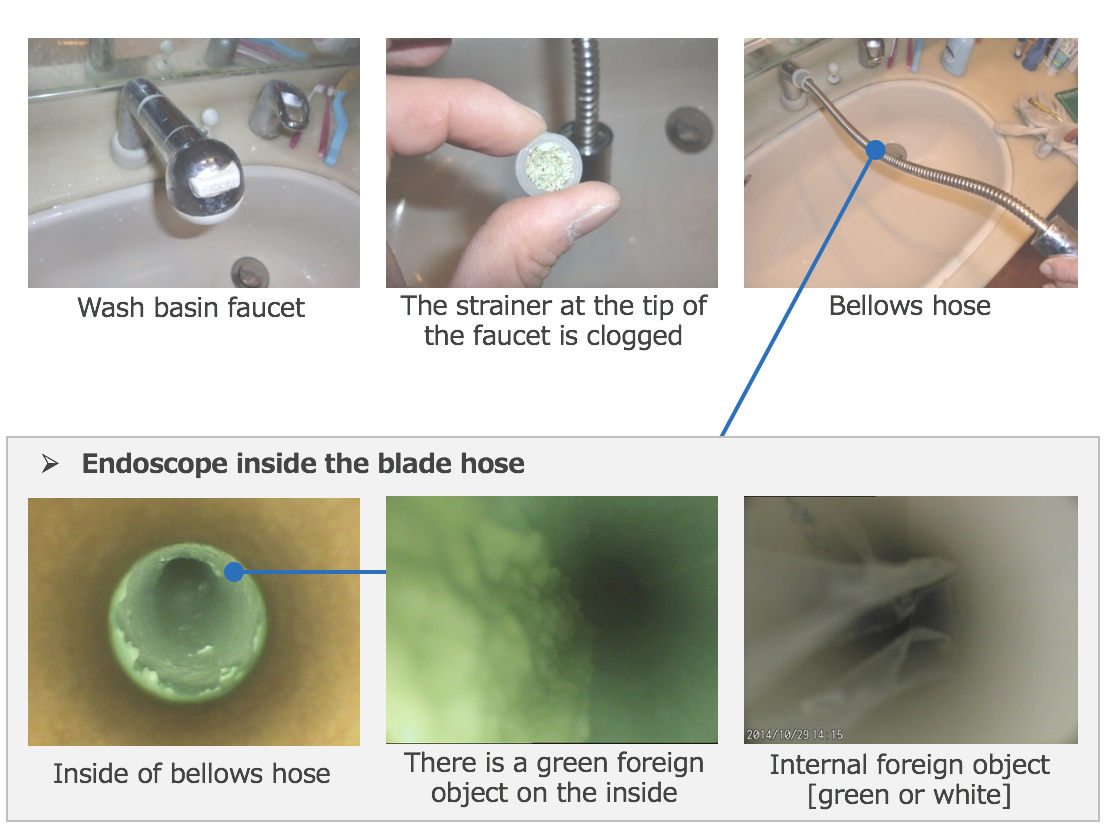 Faucet Failure
Generally, the service life of a faucet is 10 years.
Deterioration symptoms: Water leakage, water volume decrease, etc.
Rubber packing replacement

Cleaning the strainer

Other Types of Deterioration of Water Supply Equipment
Besides general equipment, there are problems such as water pressure abnormality caused by deterioration due to external corrosion, pump malfunction, malfunction of pressure reducing valve, etc.
Advances in materials make life prolongation unnecessary, and in recent years, more condominiums choose "to replace" or "to clean" as a means of water supply facilities maintenance.